ANTALYA VILLA FOR RENT - A PEACEFUL HOLIDAY IN SOUTH
It starts before holiday time the stress, distress, plan, program, slimming bustle in women. Every hotel is searched on the internet in advance, the discount is pursued and a decision is made at the end of the reservation. As you can see from the pictures in the pictures, you are going to a great place. However, I have to say that you are unlikely to experience a great deal of frustration from the first day of the holiday to the last day. But do you have to guarantee yourself? In the end, what you did to avoid frustration was actually very simple. Google Antalya Villa Rentals Antalya
Holiday in Antalya is completely different. The exquisite sea of Antalya, the breezes blowing you in the evening and the elite nightclubs give you the news that your holiday will be wonderful. Just Alanya? No, of course. Is it possible not to see the Manavgat waterfall and not to hear that sound? Do you have a swim in the bays of Konyaaltı? It is not possible to forget the beaches of Kumluca and the beautiful people of Kaş with its exquisite nature. Antalya Villa Rentals is very rich in terms of terms and very satisfying. Whether you are looking for a holiday or a stay based, you will be able to find villas to suit your every need. In addition to the elegance and modernity of the houses, the fact that they are usually newly built can also make you happy in terms of images. I want to make a comfortable holiday in a place where I can feel like my home, I can not feel comfortable in the hotel, I ask you to think about the option of Antalya Rental Villas.
Right now in there are 1 houses available.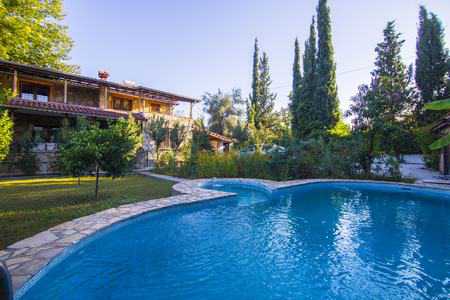 Villa Lordi - Antalya / Konyaaltı
Out of 15 reviews, the average score is : 7.4 / 10
House type :
Villa with a private pool
Capacity :
8 people (4 bedroom(s))
Price:
500

EUR

... starts from daily rates

Please choose a date above to know the price information for your holiday term.